The-Empty-Room..
Where shadows hide from shade..
Where sunshine is a memory..
And darkness never fades..
Echoes of a lifetime..
Locked up behind a door..
The sobs of grief struck parents..
As loud as oceans roar..

Why do we keep the secret..
Tied up inside our hearts..
When everydayís a struggle..
Thatís tearing us apart..
So hard to reach to someone..
When time canít change the past..
The-Empty-Room reminds us..
That yesterdayís donít last..

The equity of reason..
Is never what it seems..
Whatís fair for every other..
Reeks havoc with our scheme..
What should be never happens..
What does is so much worse..
The-Empty-Room uncovers..
Each day another curse..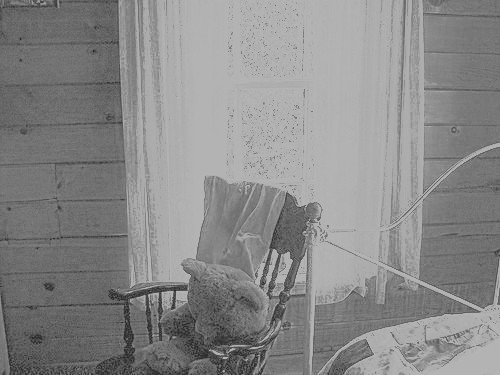 Make sense is never easy..
Prevail is what they say..
Wake up and life will steer us..
Away from stormy days..
But keen we are to measures..
That will not let us see..
That sadness wonít surrender..
Unless our hearts are free..
But always we remember..
The joy inside our soul..
That joggles in our memories ..
That love extracts a toll..
Regardless of the timing..
In spite of why one dies..
The-Empty-Room continues..
To harvest Nightly cries..

So daily we push forward..
Aware of every note..
The music that keeps playing..
Surrounds us like a coat..
There is no place to run to..
There is no place to hide..
The-Empty-Room remembers..
And only tells one side..

So here we come together..
As one we strike a plea..
To find a way to master..
A way to hold the key..
To guide our shaking hands..
To sweep away the doom..
And finally let us open..
The door to The-Empty-Room..